With AlignSign's functional test software you can step through test sequences, enter and validate results, capturing them in a SQL database for graphing and analysis.
Manufacturing tests sometimes do not lend themselves to automation for a number of reasons.  For example:
The number of parts to be tested are not enough for automation to be cost effective
The measurement equipment and systems in place are adequate but do not lend itself to computerized data capturing.
In these and other systems, there are test results being generated.  The problem is how to analyze the results.  Some resort to Excel ® spreadsheets but that can get very messy.
We have a great solution!  Now you can enter test results directly into a Microsoft SQL server database using TestDDI ™.  Once a statistics database is set-up on the server to store test results we install TestDDI and link it to the database.  TestDDI allows you to enter test results directly into a test results record.  Limits for values are checked against and flags are show when values are outside the limits.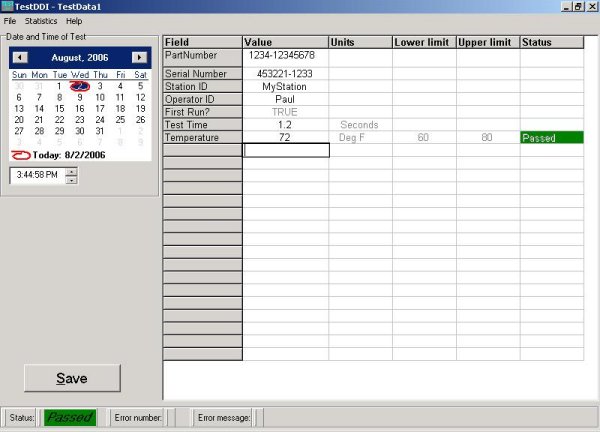 Once test results have been entered and saved, they can be analyzed through AlignSign's QA Stat.
To discuss how this new innovative software can work in your factory please call us at 952.473.9667 or email sales@AlignSign.com with your request.