Overview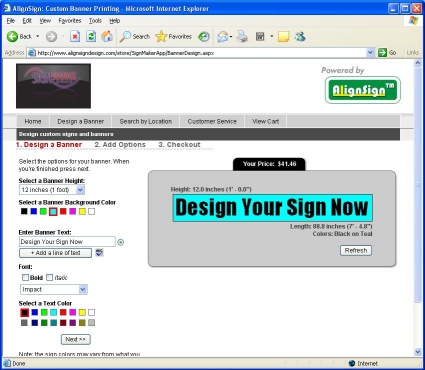 At AlignSignDesign.com, anyone wanting custom signs made quickly and easily may design their sign and order it online to be made by one of our select list of quality sign shops.
Features
Online sign design
Preview of the sign and pricing at each stage
Font selection
Color of font and background
Automatic spacing and sign length
Your sign is made in 4 business days
All this is available today!
Sign companies desiring online sign design capabilities added to their web site may refer to AlignSignDesign.com/Store/vendorHome.aspx
Companies and corporations desiring standardized sign design may refer to: AlignSign.com/corporate-banner-sign-design/.